Zhangshan Hill Forest Park
Zhangshan Hill Forest Park is located in the northern suburb of Suqian, about seven km away from the downtown of the city. The park started its construction in 1996 and opened to the public a year later.p> The park occupies 7.2 km2 land including Zhangshan Hill, which is 73.4 meters above the sea level. The park's forest coverage percentage is 67.7% that includes more than 70 tree species and its inhabitants include more than 100 animal species, many insects and plants species. Luoma Lake is near the park and to its west. The park is divided into two parts: the forest with trails for hikers and the tourist entertainment section containing historic relics and entertainment facilities. Since 2001, the park has been listed as one of the National 2-AA tourist attractions.
Comments
Natural environment plus tourist entertainment for nature lovers, hikers, and family. Recommended.
---
Back to home page
Advertisement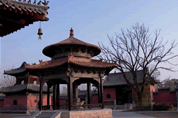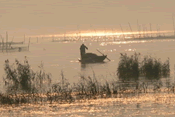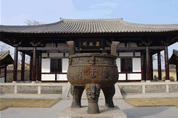 Advertise
Web Services
Live Poll
---